Fillable and Printable!
Below is a sampling of documents and forms I have created, primarily using Acrobat, Word, and sometimes other programs in Adobe CS.
Twin Tiers Comic-Con Tickets
In 2018, we were no longer hosting a show at the First Arena, therefore we had no access to their box office. I decided to create our own sales forms and sell tickets right on our website, complete with purchase and privacy policies. Anyone who pre-ordered a ticket received one of these via email. Designed in Illustrator, but filled out in Acrobat and emailed with password protection.
Volunteer Applications
Each year we disperse applications for people who want to volunteer at the show. We keep signed paper copies in the event we have to use any emergency contacts, take note of any allergies, etc. We want to make sure we have all the necessary information on all our volunteers so that they can safely help us out while enjoying the show!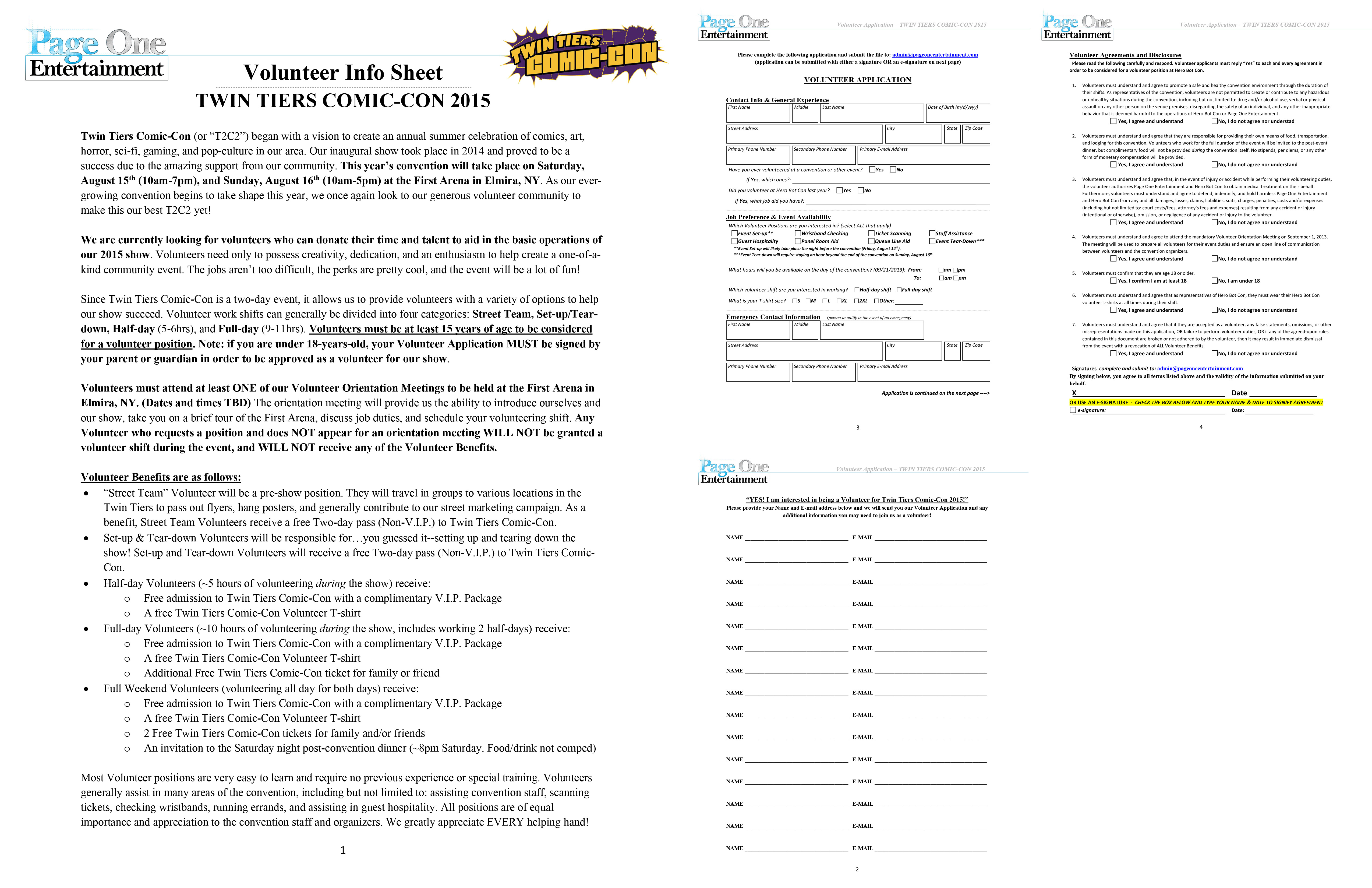 Guest Appearance Agreement
In the event that we have a celebrity guest or someone else who needs their terms in writing, I created a basic Guest Appearance Form for us to document all contractual obligations for our most important guests.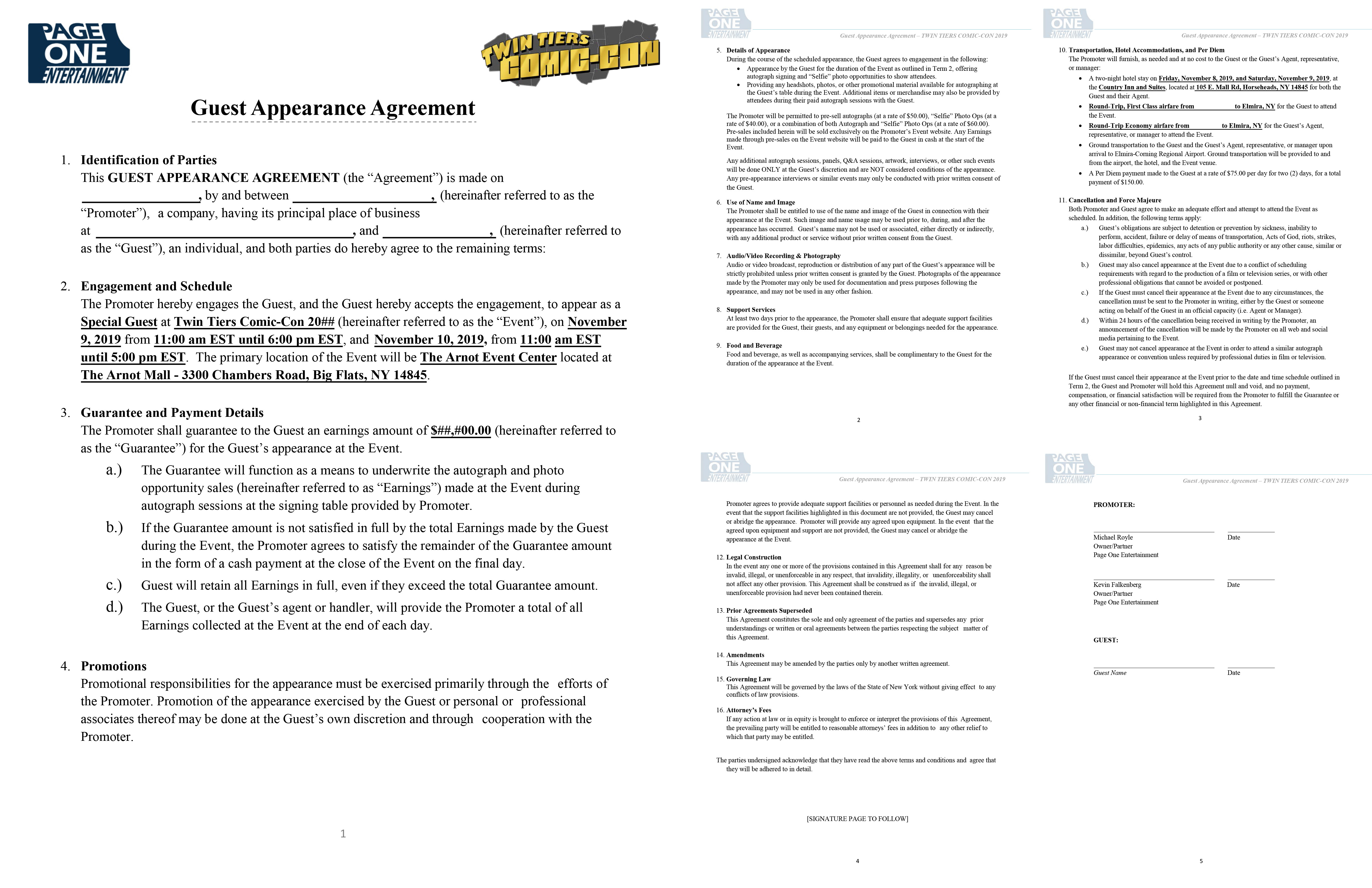 Financial Documents and Fact Sheets
In the insurance world, reps typically have to do a "fact find" with a client at the initial meeting. This includes collecting a lot of personal and financial information from the client to learn what kind of financial planning they may need. This is a client information sheet that I designed through Acrobat that I could fill in and save to be printed later. The numerical fields also include formulas to calculate things like Assets, Liabilities, Net Worth, Liquid Net Worth, etc.